Suck it Cancer returns for a fourth consecutive year! Now, if you're a little lost as to what it is, let us fill you in. Suck it Cancer created by Backcountry Brewing. It all started with a specialty brew called 'Suck it Trebek," which was an award winner in 2018 and later rebranded to "Suck it Cancer" in the fall of 2019.
Inspired by local artist Chili Thom, the beer was created to raise funds for BC Cancer research in his honour. He was an extremely talented artist from the Sea to Sky area who battled Cancer and unfortunately passed in 2016.
The brewery collaborated with Chili Thom's estate on the beautiful can design and revamped the original label to sport one of his extraordinary pieces. This year they've concocted a delicious Hazy Pale Ale with a striking label that showcases a beautiful piece titled "Full Wave Spectrum."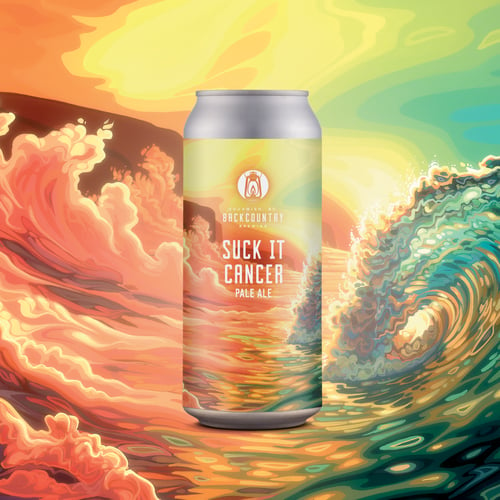 Hazy Pale Ale | ABV: 5.5% | IBU: 30
This label might be our favourite to date, but truthfully it's hard to pick. Each edition is stunning in its own way. Chili did a fantastic job of capturing British Columbia's gorgeous landscapes in his artwork which now doubles as some fantastic beer labels.
Suck it Cancer is a campaign near and dear to our hearts. Summit has been a sponsor since its conception, and we're grateful for the opportunity to get involved and do some good alongside the other incredible partners and sponsors. This year, we printed and donated a portion of the labels for the latest edition of this charitable brew, which has been a huge success over the years. Backcountry Brewing has raised over $37,000 to date for the BC Cancer Foundation, providing additional support and funding for crucial cancer research.
The beer launches tomorrow, August 26th at their brewery up in Squamish and will hit the shelves around the province in the coming weeks. So, turn your drinking into good cause drinking and grab a 4-pack or two, and while you're at it, snap a pic for the gram and give us a follow so you don't miss out on any label content (or heartwarming collaborations).
IG: @summitlabels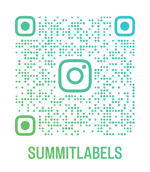 Backcountry Brewing will be donating:
$50 per keg
$1 per 4-pack
$0.50 for every sleeve sold in their taproom