Tingville in full saturation. We were thrilled to collaborate with local award-winning artist Carson Ting in a pioneering test of our new fluorescent inks!

WHO IS CARSON TING?
Carson Ting is an award-winning art director that has worked in the advertising business for over 21 years. He began his career in Toronto after earning a Bachelor of Design degree from the Ontario College of Art and Design. Rather than studying illustration, which seemed like the obvious choice, he chose advertising. "Advertising taught me how to be much more conceptual," Carson explains.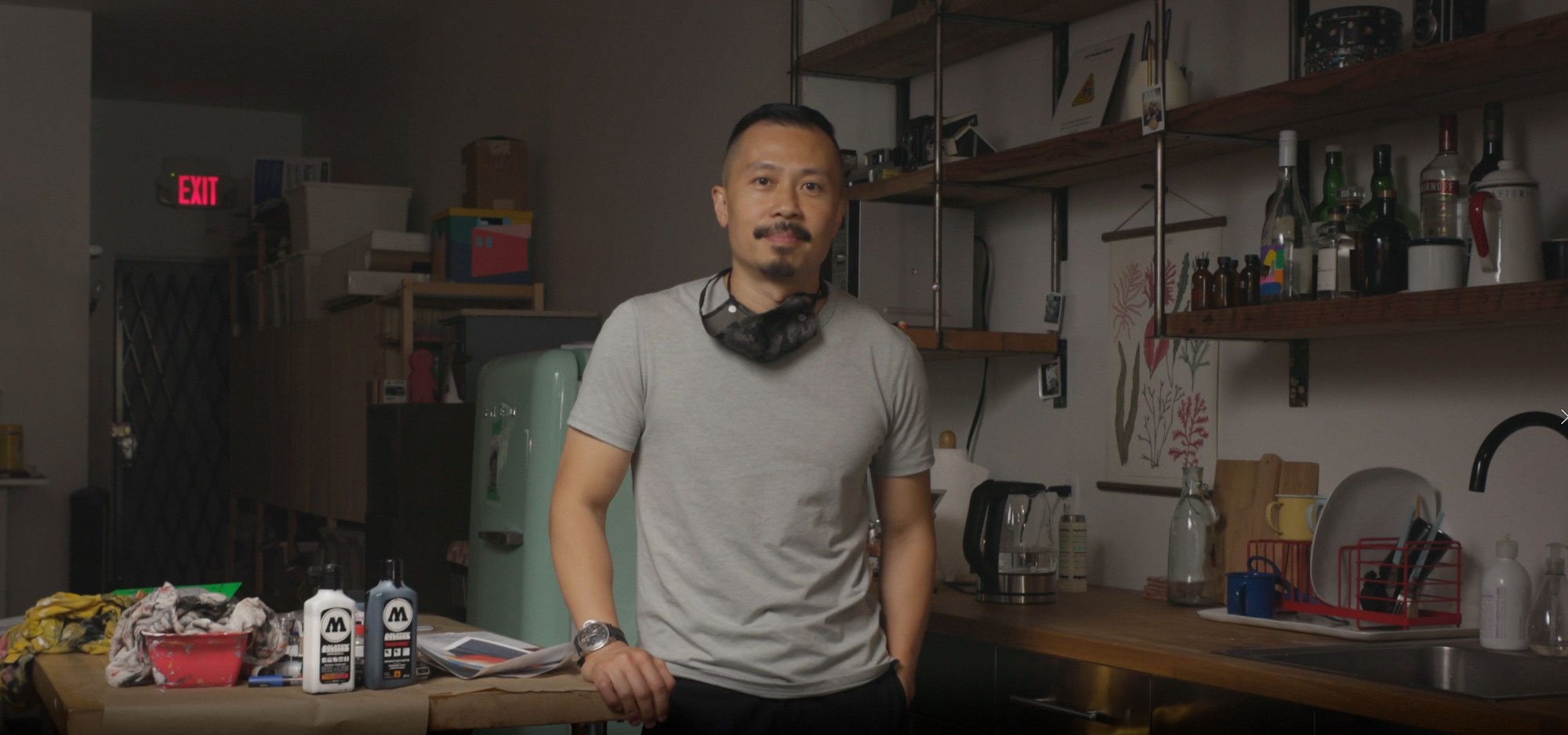 After working for years as an art director in large firms in Toronto, Ting landed his dream job at Rethink in Vancouver. He finally found work-life balance and regained his passion for illustration and photography, sparking his decision to start an experimental workshop to fuel his hunger for creating fun art projects. Carson started his art and design studio: Chairman Ting Industries, the successful studio he now runs full-time with his wife, Denise.
Ting has worked on Microsoft, Adidas Originals, Canon, Honda, Hootsuite, Telus, Sport Chek, Nike, the 2010 Olympics, and more. His work has been recognized internationally at Cannes, One Show, London International Advertising Awards, New York Festivals, Communications Arts, Marketing Awards, ADCC, Lotus Awards, and Applied Arts.
Carson is a modern-day artist; he's a designer, muralist, animator and art director all rolled into one. A true innovator and trendsetter whose bold work and fantastic designs were the perfect fit for the endless creative possibilities of this new tech.
THE ART PIECE
Tingville is a fantastical and fun art piece that captures the chaos and energy of a cityscape. Combining tech, social media, and everyday minutia; Ting's piece is full of life and action. Using each of the four fluorescent inks in a variety of combinations, some highlighting specific inks, others highlighting the combinations, Ting used our tech to create five new unique pieces from his original work. (Ready to try designing with it yourself? Pick up the top tips here!)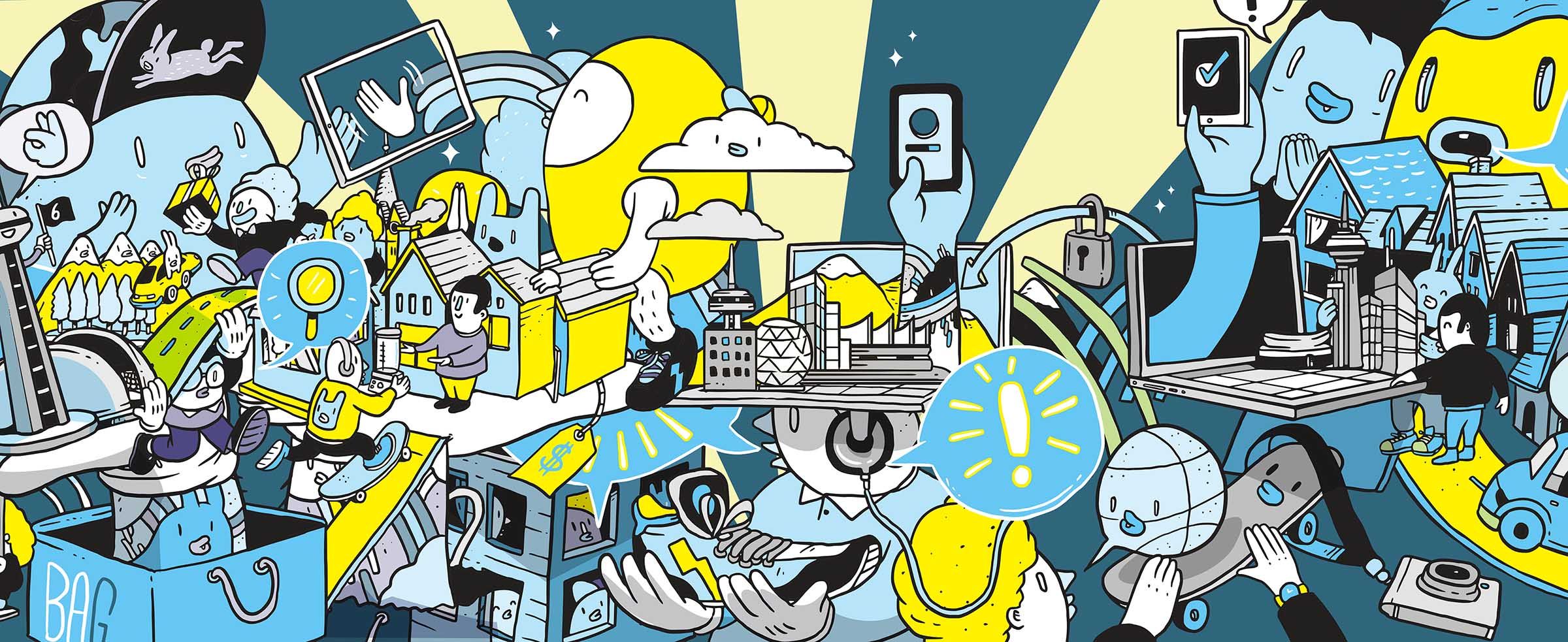 "A busy time. A busy city. Here's a fun little chaotic panoramic cityscape illustration." Carson Ting