As a digital printer, our technology already cuts down on waste and set-up time, it's Green Leaf-certified, and we use eco-friendly electroink. But that's not enough. So we've brought in a bunch of sustainable stocks and adhesives to choose from.
Keep scrolling to discover our latest initiatives:
Make your labels green with our 100% bio-based stocks, the crème de la crème when it comes to sustainability. Our compostable labels and adhesives are made of biodegradable materials, equating your product's ecological footprint to minimal.
We're proud to announce that our compostable labels have passed the Regenerative Waste Labels industrial and home compost tests with flying colours. Want to nerd out over the number with us? We've got em' for you here.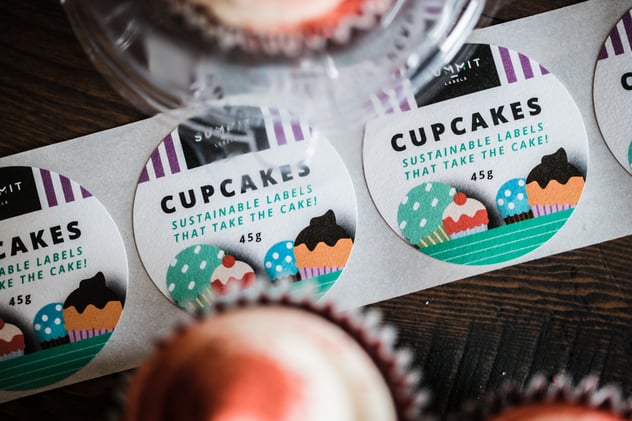 Shrink Sleeves are a specific type of product label capable of covering an entire product, leaving you with 360 of design space. Whereas traditional labels are great for applying to flat surfaces, shrink sleeves support full-container decoration, regardless of shape and size.
Now you must be wondering… where does this involve sustainability? Well here's your answer - Summit's sleeves come with a standard micro-perforation for easy removal so your customers can recycle with ease. Since the sleeve doesn't require adhesive, the perf makes it quick and easy for people to remove and recycle (both the can and the label).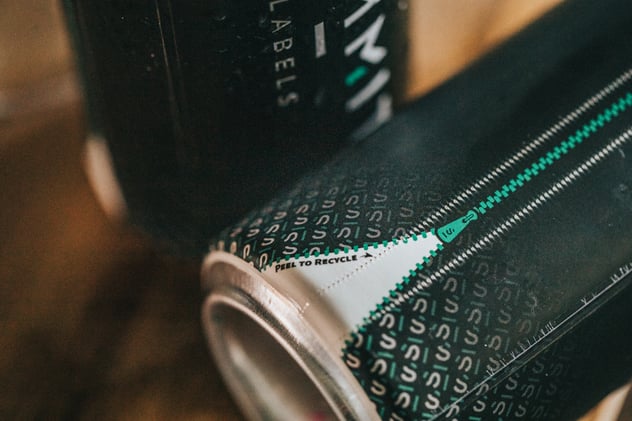 Looking for plastic-free labels? We gotcha! Our new Eautex label stock is built of heavy-hitting, wet-strength, 100% post-consumer waste paper material built to withstand whatever cold, wet, and messy conditions you throw at it.
With a superior water-resistant adhesive, it's been tested at -65degrees so you can apply it straight from the fridge or directly after filling and trust your customers won't be picking up a sloppy, slushy mess. Who said BOPP is the only answer?
We understand that in our current climate, companies want to make more environmentally friendly choices, and us being the problem-solvers we are, we only want to make these transitions easier.
At Summit, we strongly believe that making businesses more sustainable starts with being aware of the issues that surround us and understanding how important it is to start making changes. Now the only question is… are you ready to join the green movement?