At Summit, we're wine lovers through and through! With a special connection (a deep and passionate love affair) with the glorious wines of BC.
We're also hardcore label nerds, so we couldn't help ourselves when it came to geeking out on the most popular wine label embellishments available (get the free ebook here!). Our nerdness continued with a very special online poll. We wanted to know what fellow wine lovers find appealing when surveying the shelf for that new, eye-catching brand.
So we put up a couple of posts on LinkedIn and here's the insights we gathered into how a label impacts the decision to try out a new wine:
35% of people find unique or non-traditional labels catch their eye the most.
45% of people enjoy seeing variable and fun images on the label.
50% of people love to touch and feel the label for unique textures or shapes.
55% of people are willing to try a new brand if someone recommends it to them.
So what does this all mean? Well, if you're a winery owner, designer or a brand/creative agency working in the industry, here's some of the things you can do to significantly improve the chances that a wine lover tries out your wonderful, special wine for the very first time (cue the music from 70's rock band, Foreigner).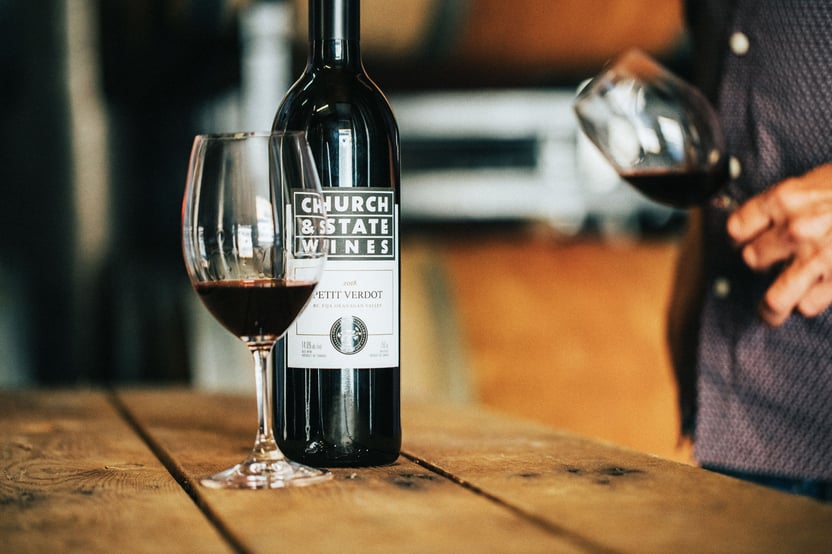 35% Love a non-traditional label
Our interpretation here is that people want something funky, unique and out there with your wine branding. Catch their eye when they're walking past the countless rows of wine brands on the liquor store shelves. The quality and level of flexibility we have with our all digital label platform allows our winery partners to achieve any look and colour combination that their hearts desire.
45% Dig variable content
Variable content, fun images, check and check. We can do those in spades a hundred different ways to Sunday. People want something interesting that changes and perhaps even personalized to them. Ever heard of the "Share a Coke" campaign? That's a hyper-targeted, yet very simple way to engage with your audience. Putting names on each bottle of Coke was an effective campaign that increased market share, grabbed attention and grew margins for this brand. We're not saying you should put names on your wine, but you do have a wide range of choices when it comes to individualizing each bottle (while keeping the same design theme and logo to retain brand recognition). Our digital platform allows for a technology called Mosaic and Collage printing that randomizes images throughout your label to make each one special and unique.



50% Are feeling label textures
Touch and feel are still stalwarts of product selection at the store shelf level. Raised textures, embossed labels, a cool pattern that shines through a matte background, all things that make your target wine lover reach out and want to touch your wine bottle. While they're touching your bottle, why not tell a story at the same time? Create a certain emotion or feel with a custom shaped label that enables you to leave a dramatic impression of what your brand, your wine and you are all about.

55% Listen to their friends (refer me honey!)
The age old, tried and true recommendation from a trusted friend who generally likes the same things you do. That makes total sense and you're probably asking yourself, how can a label help with that? Well, there is a way we can help make a GIANT impact! Make your wine label so special, stand-out in such a big way and be so incredibly unique that your audience and their friends can't resist sharing and posting photos of your wine on Facebook, IG, Tik Tok and every other imaginable social media channel out there. That creates buzz and buzz generally leads to curiosity, which generally then leads to an online order or someone going to a store to specifically search out your product.
It's really that easy (just kidding), but do reach out to us and schedule a virtual coffee, wine or craft beer to collaborate with one of our many label aficionados.