Mom-approved picks from Canadian brands
Mother's Day is just around the corner and if you're like us, you're looking for the perfect gift to make your mom feel extra special this year.
Luckily, we have the privilege of working with some truly incredible Canadian brands! Check out our mom-approved faves — from luxe skincare, to premium home goods, to specialty food items, you're sure to find something perfect for your mom.
If your mom's a fan of all things beauty, then Routine has got you covered. They offer a range of natural deodorants, hair, body and face products (and even some home items). With different scents and formulas to choose from, your mom is sure to find her perfect match.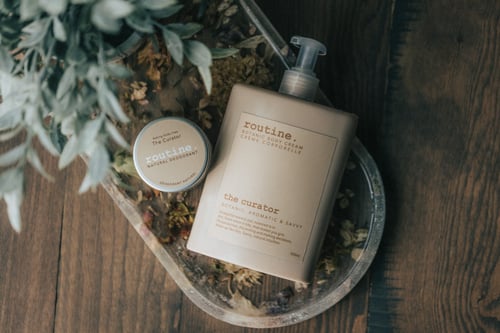 For the ultimate pampering experience, check out Rocky Mountain Soap. They offer a wide range of natural and organic bath and body products, from soaps to bath bombs to body scrubs. Oh, and they created a natural self-care favourites section for Mother's Day, so make sure to check it out.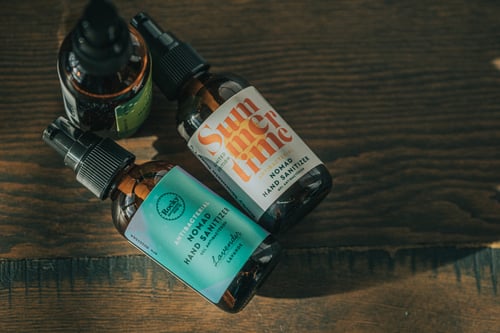 If your mom is into all things natural and organic, then K'pure is the brand for her. Their products are handmade in small batches, with all-natural ingredients that are safe for the whole family. From skincare to home products, K'pure has something for everyone.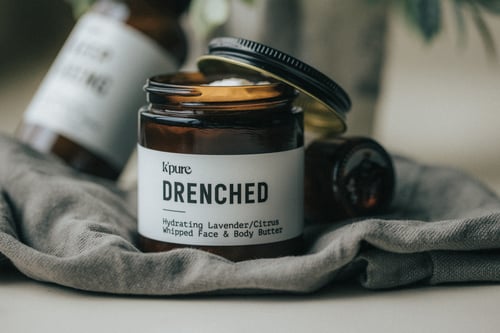 For the mom who loves a beautiful, plump skin, Dermsystem has got you covered. They offer a range of skincare products that are based on scientific research and clinical studies.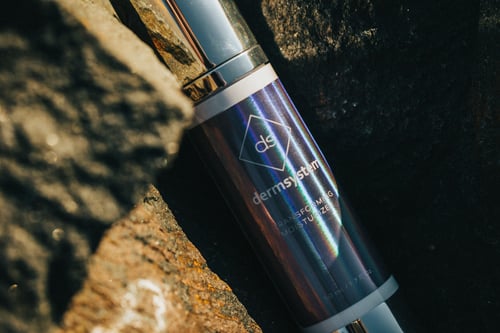 Naas Foods is a Tofino-based company that produces sustainably harvested smoked kelp flakes. Their Smoked Kelp Flakes add a unique smoky flavor to any dish and are packed with essential vitamins and minerals.Their mission is to make kelp, a highly nutritious and environmentally-friendly food, more accessible in North American diets. They achieve this by using traditional methods of working with the environment and creating original ways to utilize kelp in convenient, delicious, and planet-friendly food products.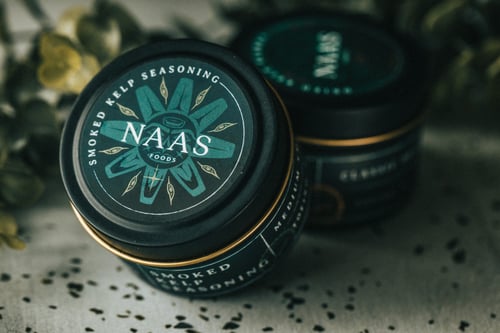 Ogojo
is a Canadian-based company that produces Japanese-style chili sauces. Their sauces are made with high-quality ingredients and feature unique flavors like Yuzu and Miso. The best part?
Ogojo
is committed to empowering Japanese women in Canada by
providing
job opportunities and fostering a sense of community. Plus, their bottles are beautifully designed (and printed 😜), making them
a great addition
to any kitchen.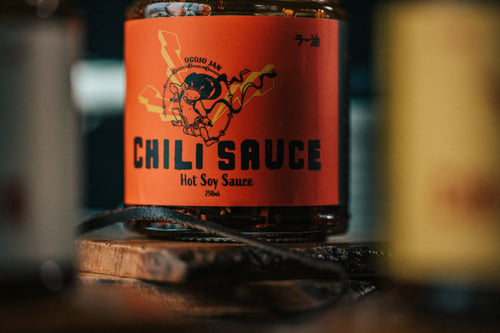 If your mom loves to cook, then Hungry Volcano is the brand for her. They offer a range of artisanal spice blends and hot sauces that are made with all-natural ingredients and no preservatives. From mild to extra-hot, Hungry Volcano has something for every taste.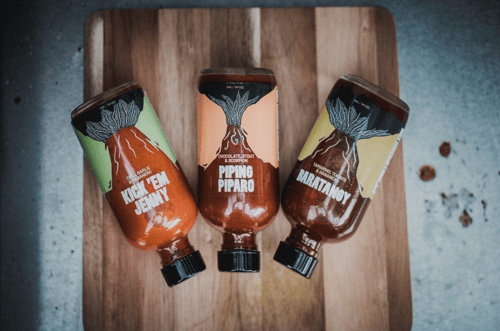 Looking for a hand cream that will leave your mom's hands feeling silky smooth? Look no further than Just Hand Stuff! This local brand offers a range of all-natural hand creams and balms that are made with organic ingredients and no artificial fragrances. From lavender-scented creams to invigorating citrus balms, there's a Just Hand Stuff product that will suit any mom's preferences.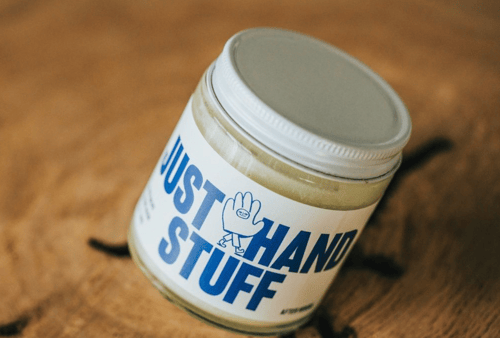 Looking for a gift that will light up your mom's life? Check out Milk Jar, a Calgary-based brand that produces handmade candles in a variety of unique scents. From calming lavender to refreshing eucalyptus, these candles are made with natural soy wax and essential oils, so you can feel good about giving a gift that's both luxurious and eco-friendly. Plus, Milk Jar has put together a handy "Gifts for Mom" guide that features some of their best-selling scents and candle collections, making it easy to find the perfect gift for your mom's taste.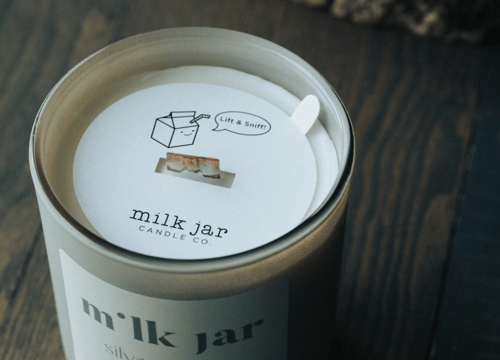 Forest for Dinner offers a range of foraged ingredients like mushrooms, berries, and herbs that will take your mom's culinary creations to the next level. Plus, their artisanal preserves and sauces are the perfect accompaniment to any meal. If you're not sure which products to choose, check out their gift section which features great bundles that make gift-giving easy.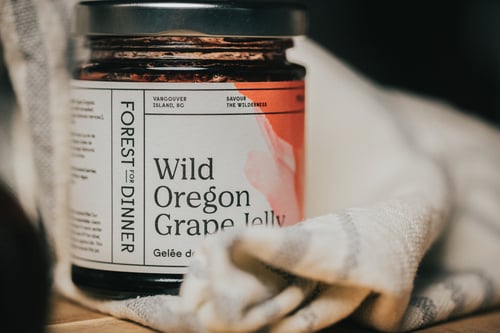 Looking for a brand that specializes in well-being and self-care essentials? Then you're definitely gonna love Hermit Goods! Their products are designed to elevate your moments of alone time, allowing you to relax and unwind in peace. Whether your mom needs a moment of tranquility or just wants to indulge in a little bit of luxury, Hermit Goods has everything she needs.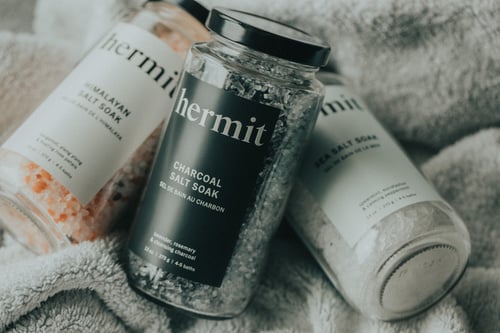 This brand offers a range of body care products that are made with all-natural ingredients, so you can feel good about what you're putting on your skin. Plus, they have a gift idea section on their website, so you can easily find the perfect Mother's Day gift.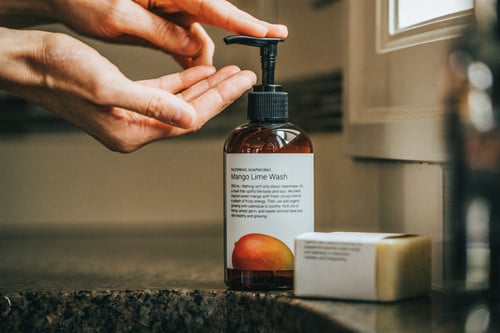 We hope you enjoyed this Mother's Day gift guide featuring some of our amazing clients. Supporting local businesses has never been more important, and we're proud to be able to showcase some of the best brands in Canada (and work with them on a daily basis!).
At Summit Labels, we take pride in providing high-quality labels for all types of products. So, as you shop for the perfect gift for Mom this year, don't forget to take a closer look at the labels. And once you've made your purchase, be sure to snap a photo and tag us on social media. We love seeing our clients' products in action!
Thanks again to all of our partners for counting on us to bring their products to life, and happy Mother's Day from all of us at Summit Labels!