Kebet Way Collab.
Benefiting Share Society.
---
Inspired by the changing seasons and the warmth in our community here in Poco, we came together with our friends at Taylight Brewing to create the perfect, cozy and malty fall beer (without a pumpkin in sight!).
Wrapped in an experimental and if we may say so, a kick-ass, label (we're coming for you MTV cribs - MTV's Labels?) we created Fall Releaf with our friends at Taylight Brewing. An autumnal beer with all the benefits going back into our community in the form of the Share Society.
The colour scheme for this label was inspired by the flavourful beer inside. A Fall Rye Pale Ale, it was the obvious choice to create something that captured the changing leaves, and warm colours of autumn in Poco. We knew when we first tasted it that this was something special, and it needed an over-the-top label to match.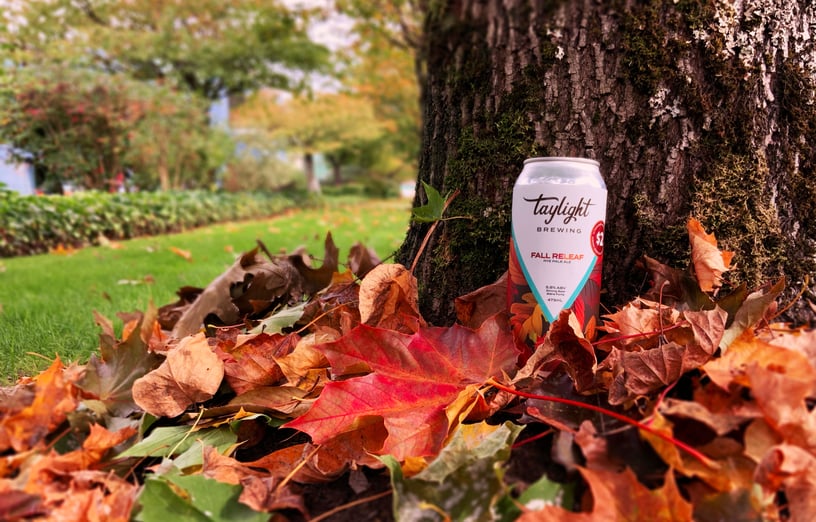 For this extra special label, we blew the roof off and tried something new. On first glance, each 4-pack looks similar, but they also have a depth of colour and movement. To achieve this look we started with a Metallic BOPP stock and 6 variable backgrounds.
Through the clever use of white plates, we highlighted the leaves with colourful metallic shades and details. These details catch the light and make the leaves look almost like they're fluttering. We gave the same treatment to the Share Society donation medallion, using multiple block colours to ensure it got top billing.
On top of this metallic layer, we used high-build to accentuate the ribbing and veins in individual leaves. Finally, we applied the same high-end high-build look to Taylight's standard logo treatment, making it a more exciting and eye-catching experience.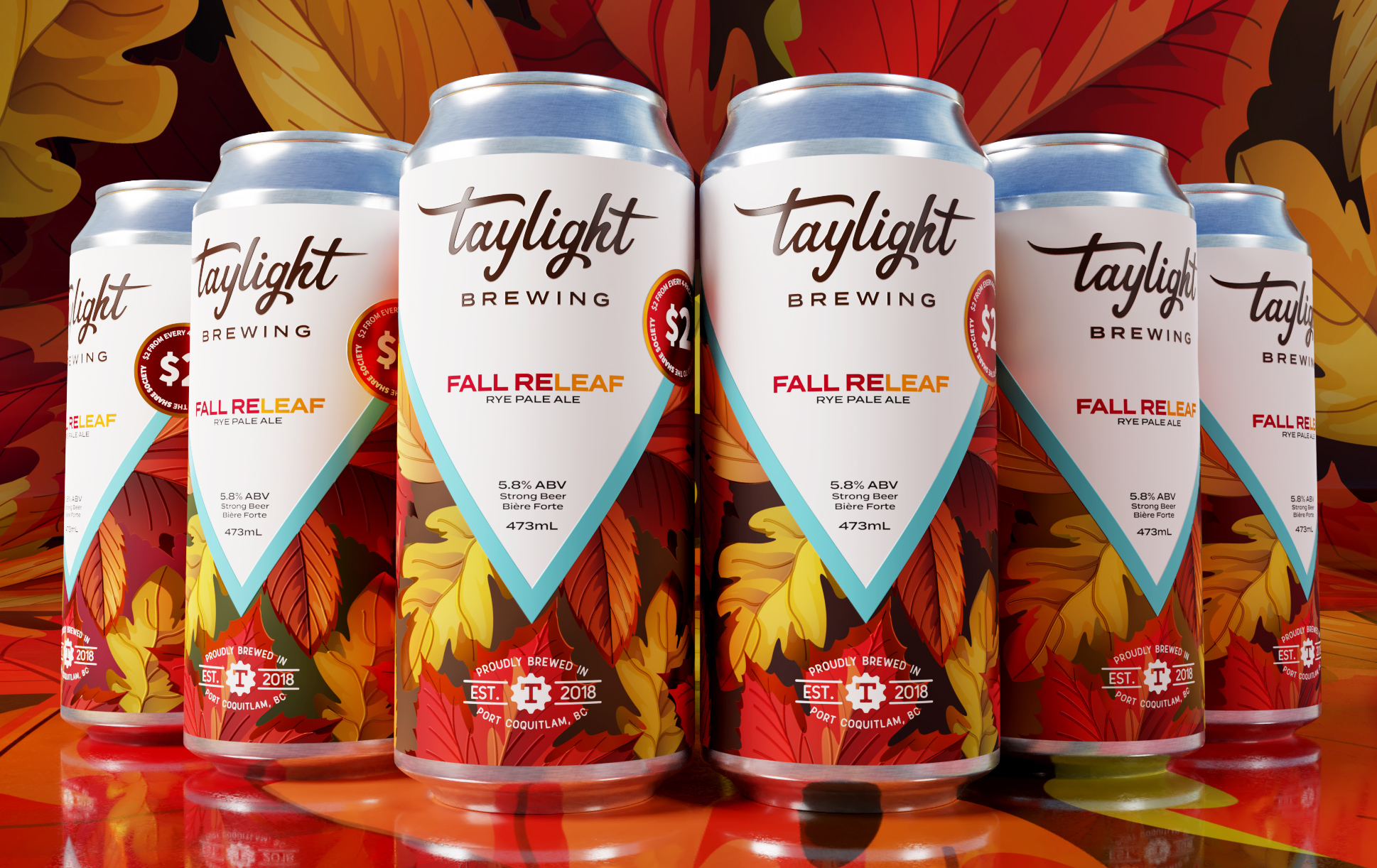 Fall Releaf Rye Pale Ale: 5.8% ABV || 29 IBU
Overall, looking at (and drinking) this beer will make you feel like curling up with a good book and wrapping yourself in a blanket. Plus it'll give you the warm fuzzies because $2 from every 4-pack will be going to the Share Society.
Pick your 4-pack up at Taylight Brewing while supplies last and/or click on below to make a donation to our friends at Share Society online.