Community
Common.
---
In honour of the newly-minted Penticton Beer Week taking place October 19-26 all seven Penticton breweries came together at the Bad Tattoo Brewery to create the ultimate California Common, community collab.
This gorgeous White BOPP label was designed by Skyler Punnett and Paul Higgins from Super Deluxe Creative, the title sponsor of Community Common and this year's Penticton Beer Week. We provided the labels to ensure costs stayed low, as a portion of the proceeds from this beer will be headed towards the Penticton and Area Cycling Association (PACA). A great local group who advocates builds and supports a better cycling experience for locals and visitors alike in Penticton.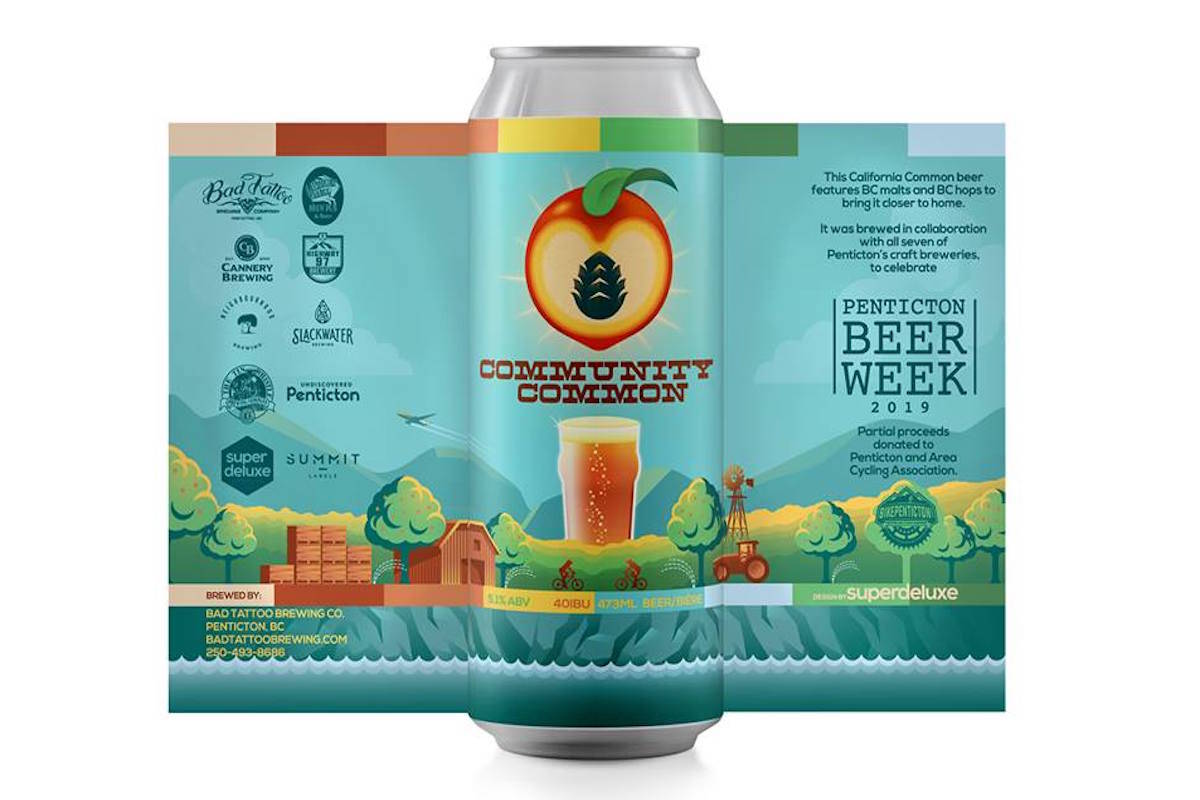 Grab yours at the breweries, or in 473ml 4-packs in liquor stores and on tap in restaurants across Penticton starting October 19th.
Support all seven of the city's breweries – Bad Tattoo Brewing, Slackwater Brewing, Highway 97 Brewing, Barley Mill Brew Pub, Cannery Brewing, Neighbourhood Brewing and Tin Whistle Brewing as well as a great cause by picking up your glass or can today.
Interested in our collabs? Check out this high-end high-build look we did with Taylight Brewing.
The feature image for this post was taken by 

One Eye Shut Media.