Women supporting women, a message we echo here at Summit, especially as we enter March, aka. Women's History Month. In fact, this theme plays a big part in our latest collaboration with Tin Whistle Brewing and their upcoming beer release. Another great beer brewed (with love) for a fantastic cause! Read on beer lovers (and likers) to get all of the heartwarming details.
5th Annual Pink Boots Hop Blend: an Inspirational Hazy Pale Ale
Tin Whistle brewed a delicious Hazy Pale Ale using the 5th Annual Pink Boots Hop Blend. Partial proceeds will support the Pink Boots Society Canada; A non-profit organization directed at helping women and non-binary folk in the brewing industry, specifically the craft beer space, to further their careers through education.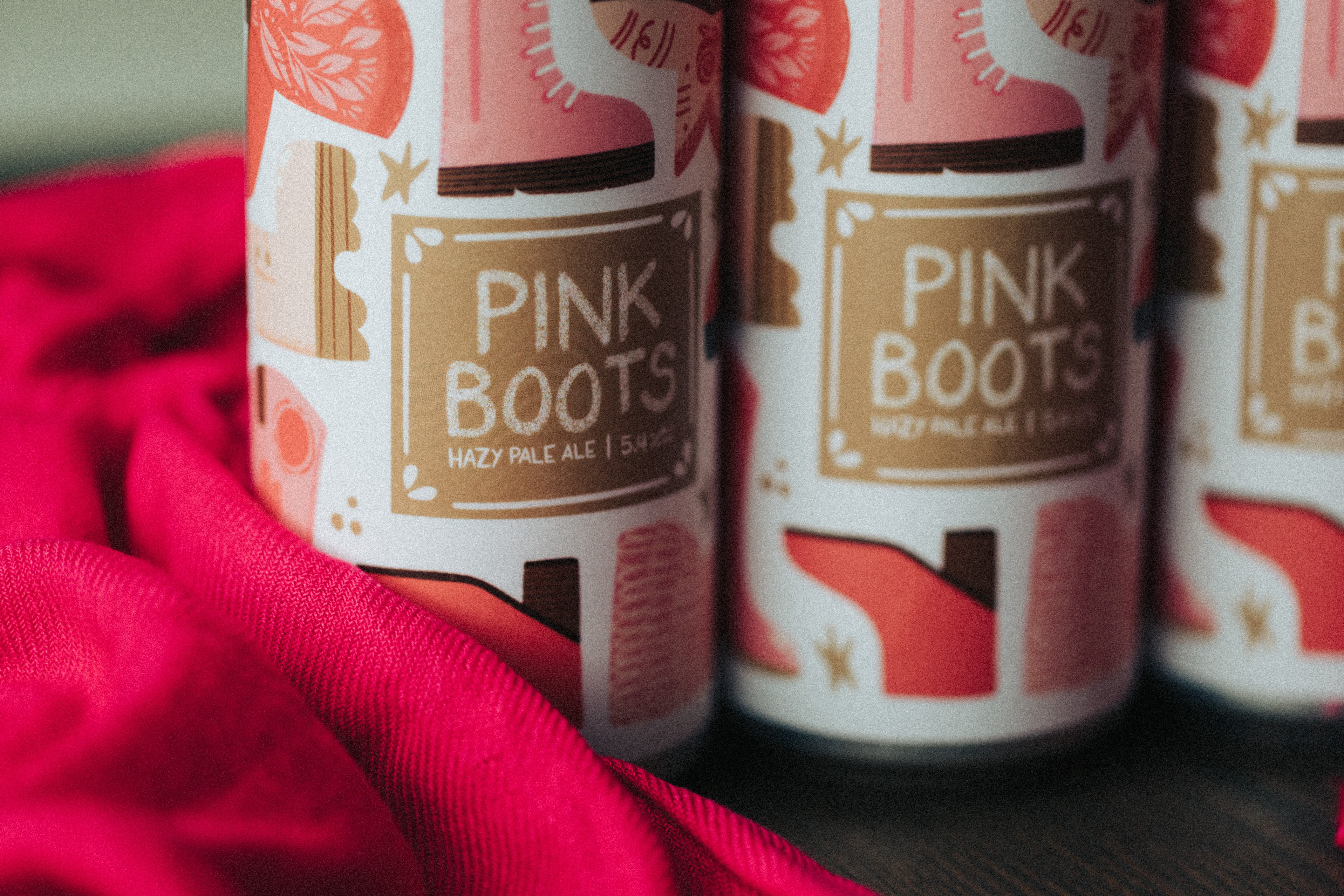 These vibrant pink labels are sure to impress. The Boots pictured representing women from all walks of life joining together. We're proud to donate these labels, and support co-owner of Penticton-based brewery, and beer pioneer, Alexis Esseltine, as she strives to make the brewing industry more inclusive and diverse.
This collab is all about support, celebration, and inspiration. That's why part of this program is going to include introducing some young women to STEM! Alexis and the team are hoping to inspire women to explore all the different opportunities available to them from a young age.
All About Tin Whistle Brewery In Penticton
Diving into the brewery behind the beer, Tin Whistle was founded in 1995, making it the oldest microbrewery in the Okanagan! (Yeah that's right, it made it through the 90s, early aughts, and beyond. It's older than the teammate we've got writing this blog-cringe for the rest of us.)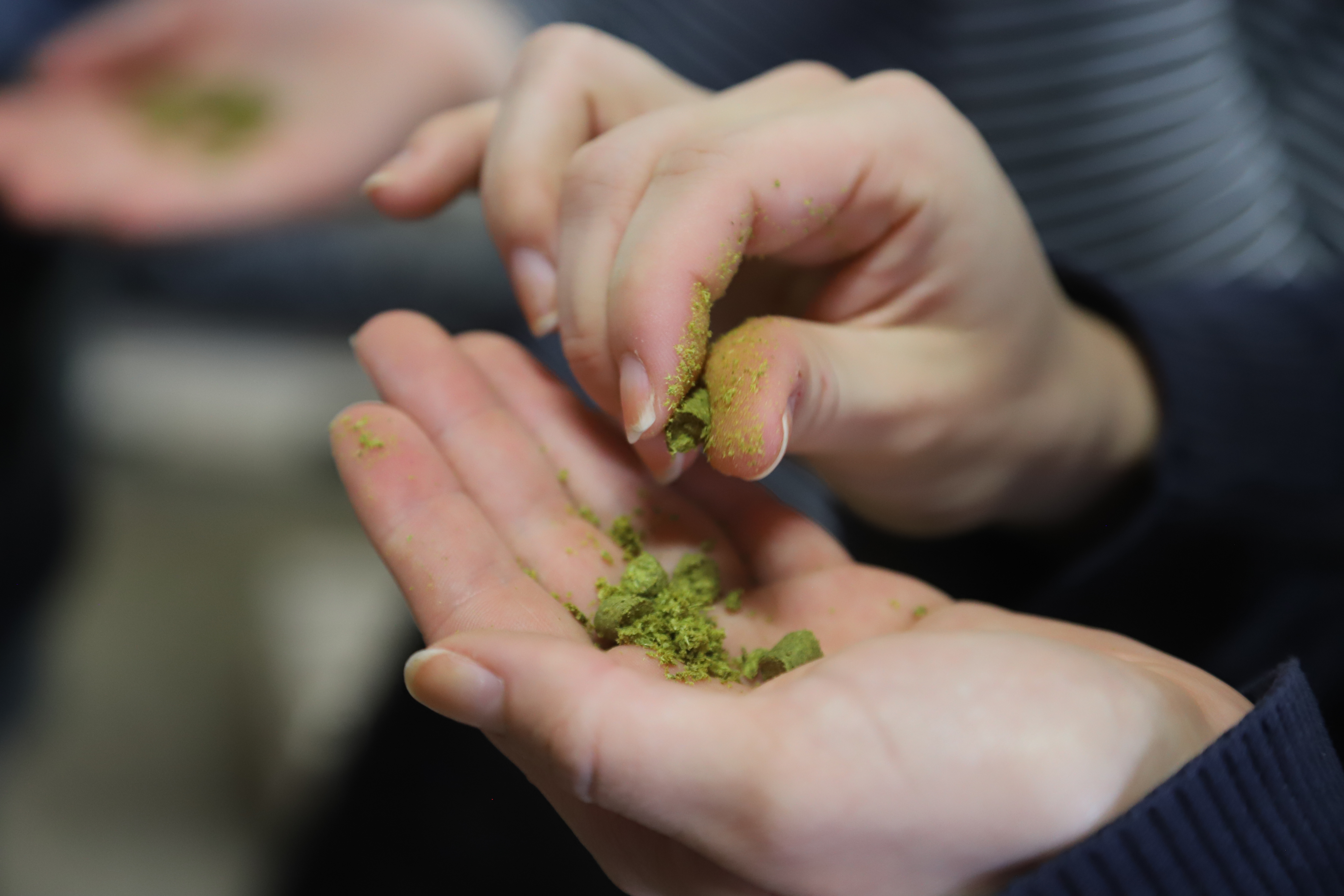 The crew re-branded after married couple Alexis Esseltine and Timothy Scoon purchased the place in October 2020, with the lofty goal of making great beer without the environmental impact (a goal we share kids! Hit up this blog on sustainability for more ideas).
The family relocated to Penticton for a fresh start after losing their jobs due to the COVID-19 pandemic. They've been churning out flavours and making waves in BC's craft beer scene ever since. Tin Whistle has become one of the province's first certified carbon neutral breweries. A spectacular achievement attained by investing in forest projects, outside initiatives that lessen emissions, and overall minimizing their carbon footprint.
All about that beer
Now, the star of the show, what you've been reading for…the show stopping Hazy Pale Ale. Prepare to be transported as you sip on Tin Whistle's latest creation. A juicy Pale Ale with subtle tropical notes throughout. After the past couple of years, I think we could all use a vacation–so, let this beer whisk you away to the serene sandy beaches of your dreams.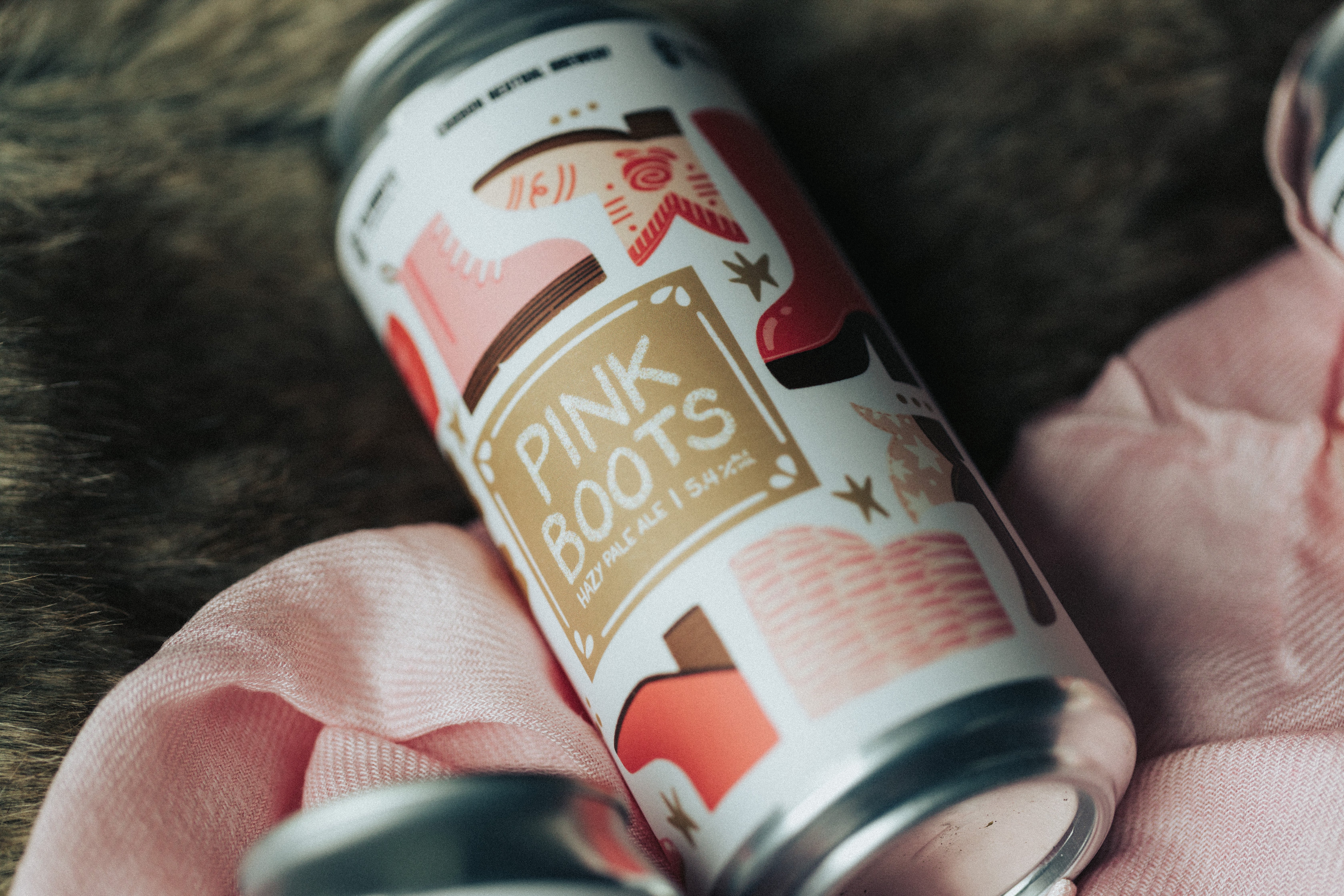 It's set to go on sale in liquor stores throughout the Okanagan on March 15th. So, keep your eyes peeled! You won't want to miss out on this oh-so-tasty limited batch release.
Remember to tag @summitlabels and @thetinwhistle on Instagram, Facebook, or LinkedIn (whatever platform fits your fancy) to share your great snaps of the beer and let us know what you think.