Do you remember Shrinky Dinks (are we dating ourselves)? Either way, the same super cool idea applies to shrink sleeves–it's right there in the name!
What are shrink sleeves?
A shrink sleeve is a full-coverage packaging solution that lets you represent your brand in 360-degrees! Shrink sleeves consist of heat-sensitive material, seamed at the top and bottom creating a 'sleeve'. It is applied using heat, which literally shrinks the sleeve material to compress and conform around the package it is applied to.
The three big benefits of shrink sleeves:
360-degrees of brand real estate
High volume production
Water, humidity, chemicals, and wear-resistant packaging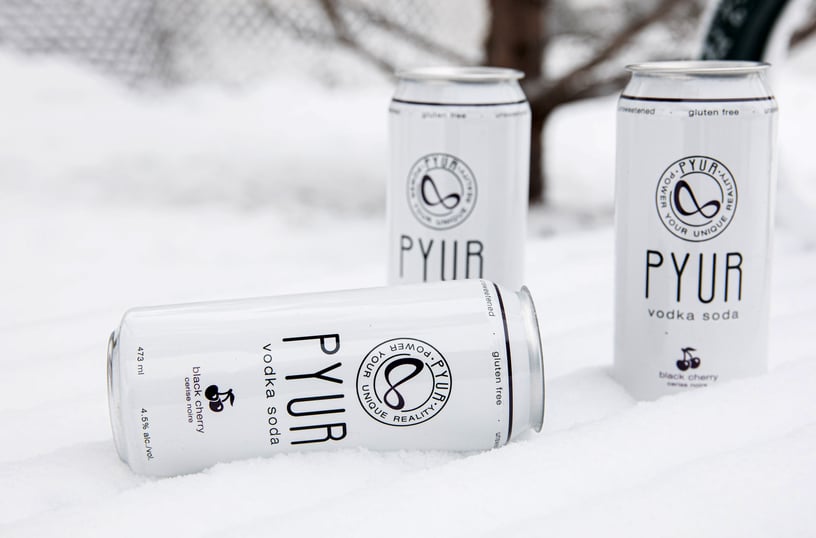 360-Degrees of Brand Real Estate
Alright. Let's talk about brands, one of the biggest considerations for any product as it sits on the shelf. One of the coolest things about shrink sleeves is that they offer full, 360-degree coverage. If we're going just off the numbers, the standard shrink offers 150% more real estate than a pressure-sensitive label. That's more room for info, artwork, ingredients, regulatory information, you name it. Plus, there's just a feeling you get when you hold it for the first time.

High Volume Production
Like regular labels, there are two ways of printing shrink sleeves and each has its pros and cons. The most important thing is to consider your brand's needs and the product's usage.
Before making your choice try asking yourself:
How many products am I releasing?
Will I be producing and packaging this product again soon?
How do I want my design to look and feel?
DIGITAL SHRINK SLEEVES
Digital sleeves take all of this to the next level. Like pressure-sensitive labels (PSLs), sleeves can be printed flexographically or digitally. (Get the scoop on those differences here). Digital sleeves offer precision accuracy, lower failure rates, and exceptional colour consistency. They can also increase your buying power since they provide variable content and group-run options while avoiding the high set-up costs and increased waste associated with flexographic printing.
FLEXOGRAPHIC SHRINK SLEEVES
Flexographic printing for Sleeves, like PSL's, is best for high-volume consistent designs aka big production runs that don't change frequently. They are the choice for many flagships because they become cheaper at scale.

Water, Humidity, Chemical, and Wear-Resistant Packaging
PETG films have the highest achievable shrink rate in the market right now. It's a high-gloss plastic-based material that is scuff resistant and provides excellent clarity. We are super excited to be taking this to the next level with a brand new, fully recyclable PET plastic material. Read more about Summit's recyclable sleeves initiative and standard perforation program here.
99% of the time, shrink sleeves are printed inside the label, or in reverse printing mode, so the inks printed on the sleeve actually don't come into contact with outside conditions. That means the sleeve is more resistant to water/humidity, chemicals, and mechanical wear and tear during labelling, transportation and daily usage. They can use highly durable materials that withstand moisture, friction and high temperatures.

How Shrink Sleeves Work
Shrink sleeving is one of the most complex processes in the entire labelling industry. They can have a high failure rate caused by machine processes and human error. That's why you need to look for a printer you can trust to walk you through the process and ensure everything is up to scratch.
First, the sleeves are printed by a trusted, innovative, and experienced printer (like us). Then the same partner seams the top and bottom to create a 'sleeve'. The sleeves are finished on rolls, and cut individually during application to be shrunk onto the package using heat tunnels (often a combination of dry and steam heat to ensure the most consistent shrink). The heat conforms the shrink sleeve material to the shape of the container it's applied to. This process is usually performed by a co-packer, but if the cost isn't an issue, you could purchase your equipment.
How to Use Shrink Sleeves
Shrink sleeves are used in a variety of industries, from cosmetics and food, to craft beer and wine because they are so versatile! They can be applied to plastic, glass, or even metal. One of the places you've most likely seen them is on aluminum cans. Once you know where to look, you'll be amazed at how many shrink sleeves are already out there in the market today.
Shrink sleeves are super popular in food and beverages, particularly craft beer, canned wine and jams or sauces because they offer tamper-evident seals. They're common on pharmaceutical and nutraceutical labels for the same reason. By simply extending the sleeve over the top, many clients can save time and money by eliminating other, more expensive tamper-evident options or drop-band closures.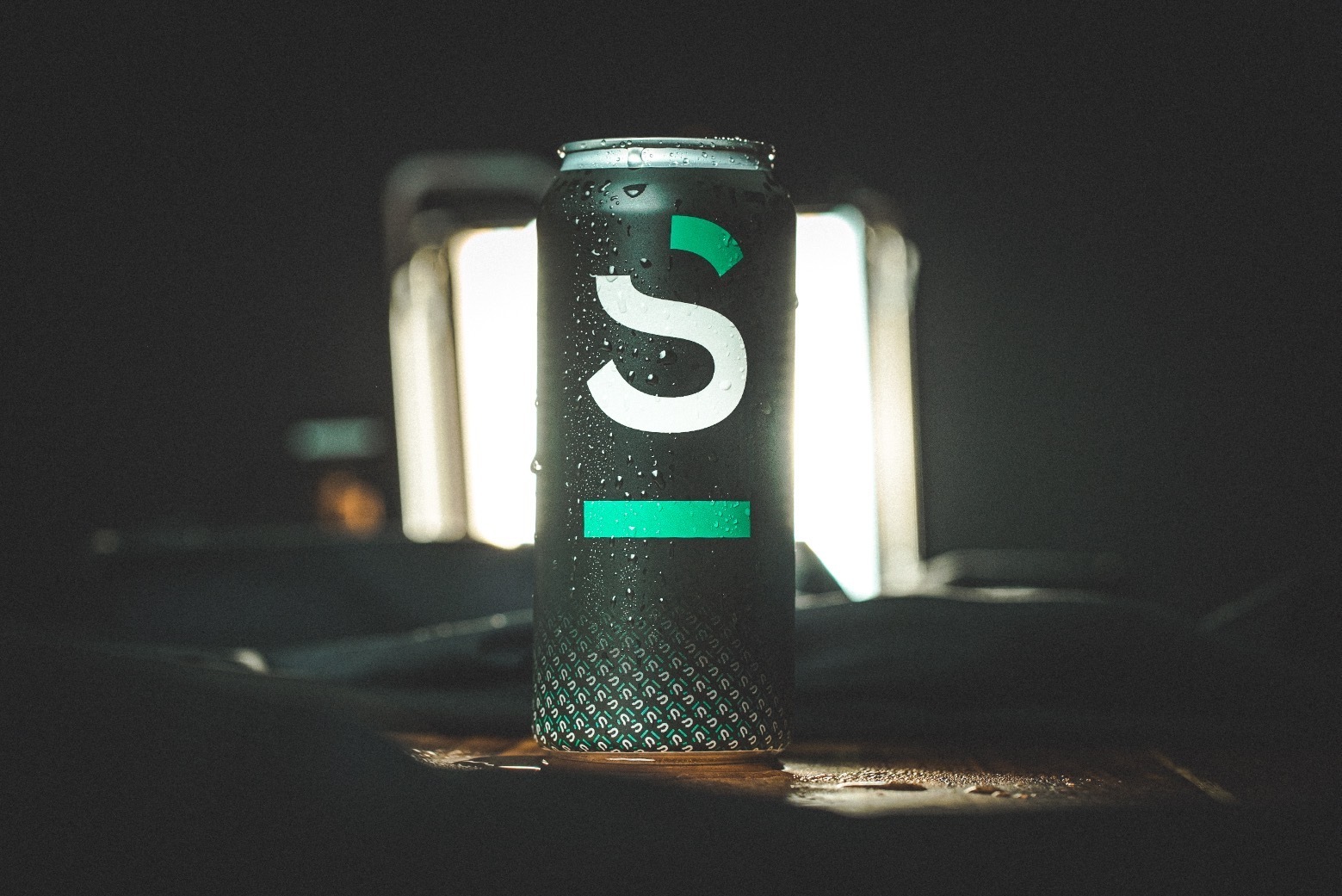 Getting Started with Shrink Sleeves
When you're working with more space, it's that much more obvious when it just doesn't look right. So it's very important you work with someone you trust. That's why Summit Labels has officially started offering high-end digitally printed sleeves! It's everything you know and love about Summit Labels, (including the For the love of Beer Program!) now in sleeves. Chat with our Label Specialists today to find the best solution for your product.