what makes a product
worth a premium price tag?
---
Top-notch quality is a must, but customers also are also paying for that "treat yourself" experience that your product brings. Whether it's at a wine tasting or the first sip at 5:01 PM in the home office, an expertly designed and embossed label is what will make enjoying your product feel like a luxury celebration.
The popularity of premium products amongst consumers is enormous––it allows brands to become a part of the lifestyle of its customers and replicate the experience that is often only possible in the hands of the hospitality industry (something especially rare these days). Embossed labels are key to making this premium impression on your customers.
Embossing raises your graphics above the surface of your stock, while debossing lowers it. This complicated technical process enhances visual interest and suggests a higher brand value that matches your awesome product. As a bonus, embossed labels are printed on a paper stock that offers an organic and authentic look.
Take it one step further by embossing in tandem with specialty inks or foils, or really push the limits with texture embossing. This revolutionary technique is incredibly intricate (and more expensive), but when it's pulled off right, it's spectacular. It involves creating a multi-leveled 3D sculpture with your stock and kind of looks like Han Solo frozen in carbonite. Now that's pretty cool.
Whistler Brewing's Seasonal Winter Dunkel
combines rich 100% organic chocolate, orange zest, and wheat malts for a rich full-bodied brew. The label had to capture the rich flavours and limited edition rarity of this tasty award-winning beer. Naturally gold foils and emboss details were the answer for an eye-catching and decidedly unique label experience that truly represented the rich flavours inside.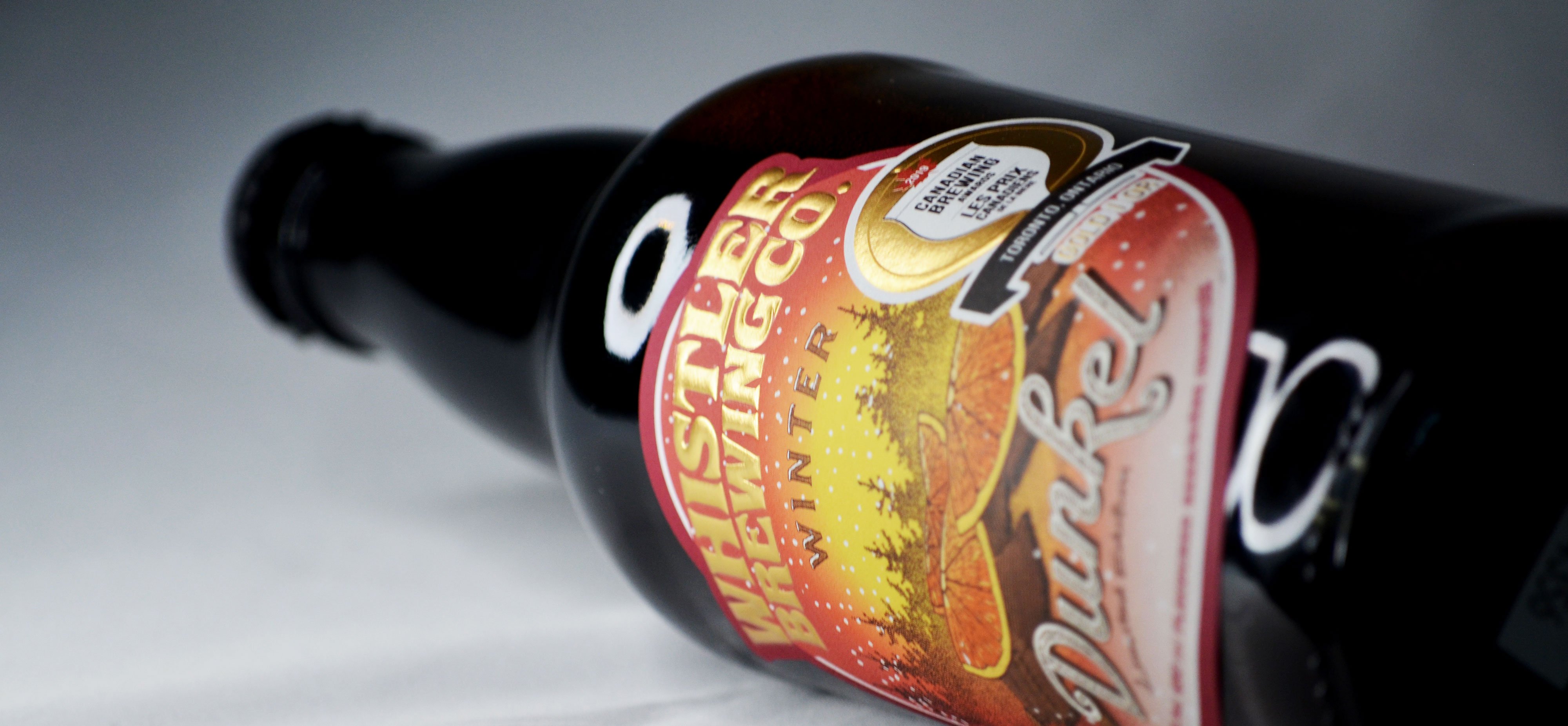 If like us, you believe high-quality products create luxury experiences, your packaging should embody that same philosophy. Drop us a line and we'll figure out how to take your product to the next level.