We see beer labels, like, a lot of beer labels every day. So, suffice to say we get to see the fresh stuff early, and we're right on top of the trends. We've distilled all our 2019 knowledge into a few big bad craft beer design trends to satisfy your sweet label cravings and give you our big predictions for what's to come in 2020.
Min Brand, Max Design
The beer market is still growing - at a crazy rate! That's fantastic news for all of us beer lovers, as the tastes and flavours change and adjust; there's a beer for every mood, time or event. It's a real treat. For the breweries, though, it means stiff competition on the shelves. That's a big reason why many breweries, the smaller, younger ones in particular, are opting for a minimum branding, maximum design label. We're talking vibrant incendiary colours and full-scale patterns with just a few (if any) branding elements thrown in. This kind of abstract approach leaps off the shelves when done right.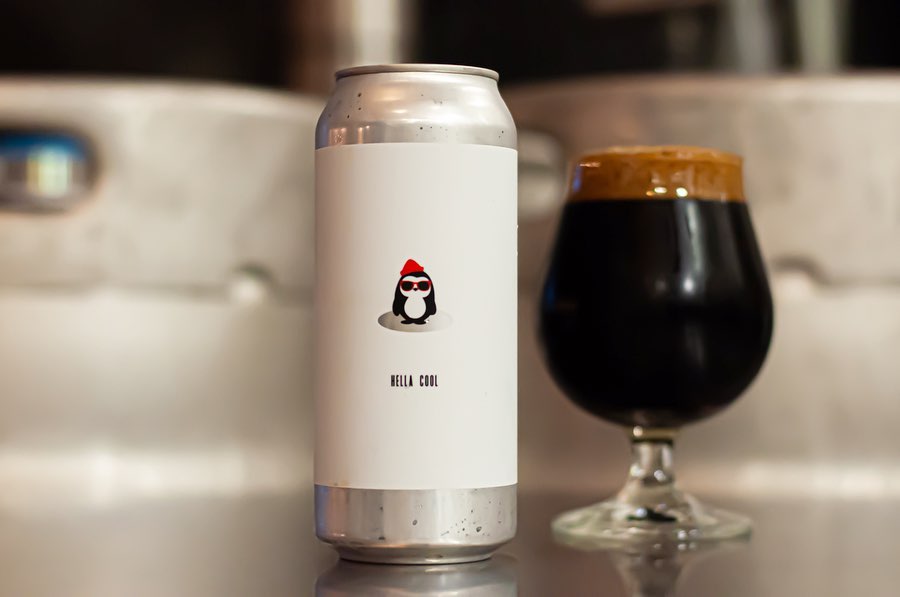 Twin Sails Brewing Hella Cool Chocolate Orange Milk Stout || ABV. 6% @twinsailsbeer
Beerspiration Stories
Beer lovers, unsurprisingly, love beer. And not just the actual beer part of the beer (how many times can you say beer in a sentence? Asking for a friend.) They like learning about history, the story behind it, the inspirations, and the tasting notes. As they seek a deeper understanding of this beverage they love, it's up to the brewery to act as Jedi master to these casual Padawans. What better way than through the label? A can tells a story! It's an important part of inspiring consumers and creating a successful brand. Grids are an efficient way to convey all this info without overwhelming the viewer. We've also seen it done as an infographic or comic book style, and we can't wait to see it explored even further in 2020. (Hint* through augmented reality perhaps?)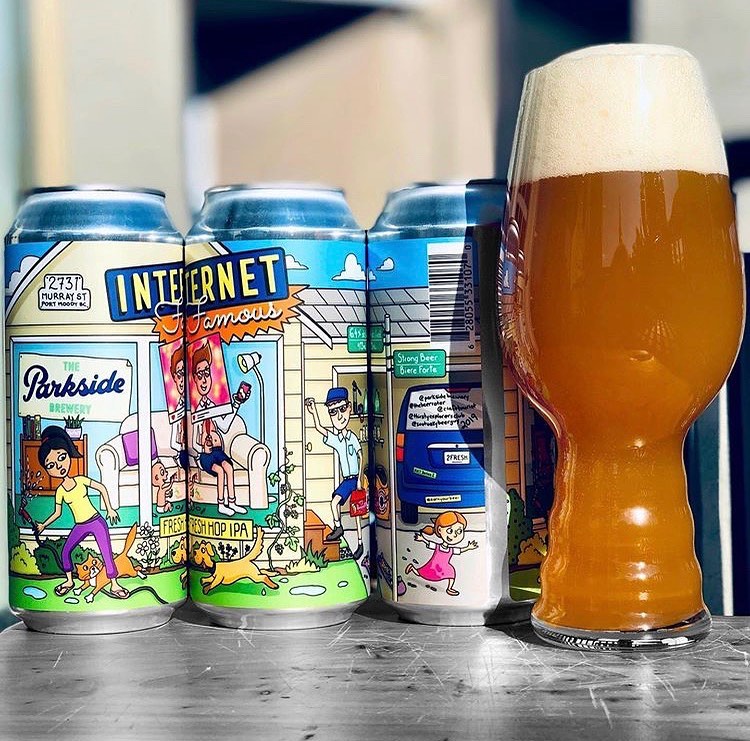 Parkside Brewery Internet Famous Fresh Hop Kveik IPA || ABV. 6.4% @parksidebrewery
Austin New Wave
A surge of similar, weatherworn Texas-looking branding coming out of, well, Texas (and particularly, Austin) and is now making its way across the states. It's faded sign-painting meets Americana meets tattoo flash meets printing press. Again, we see that minimal branding, maximum flex mix of iconography and texture. One of the coolest bits about this new style is how easily these pieces can be slotted in across social or merch as needed. In the States, it's sweeping - 2020, it's coming here full force. (You heard it here first!)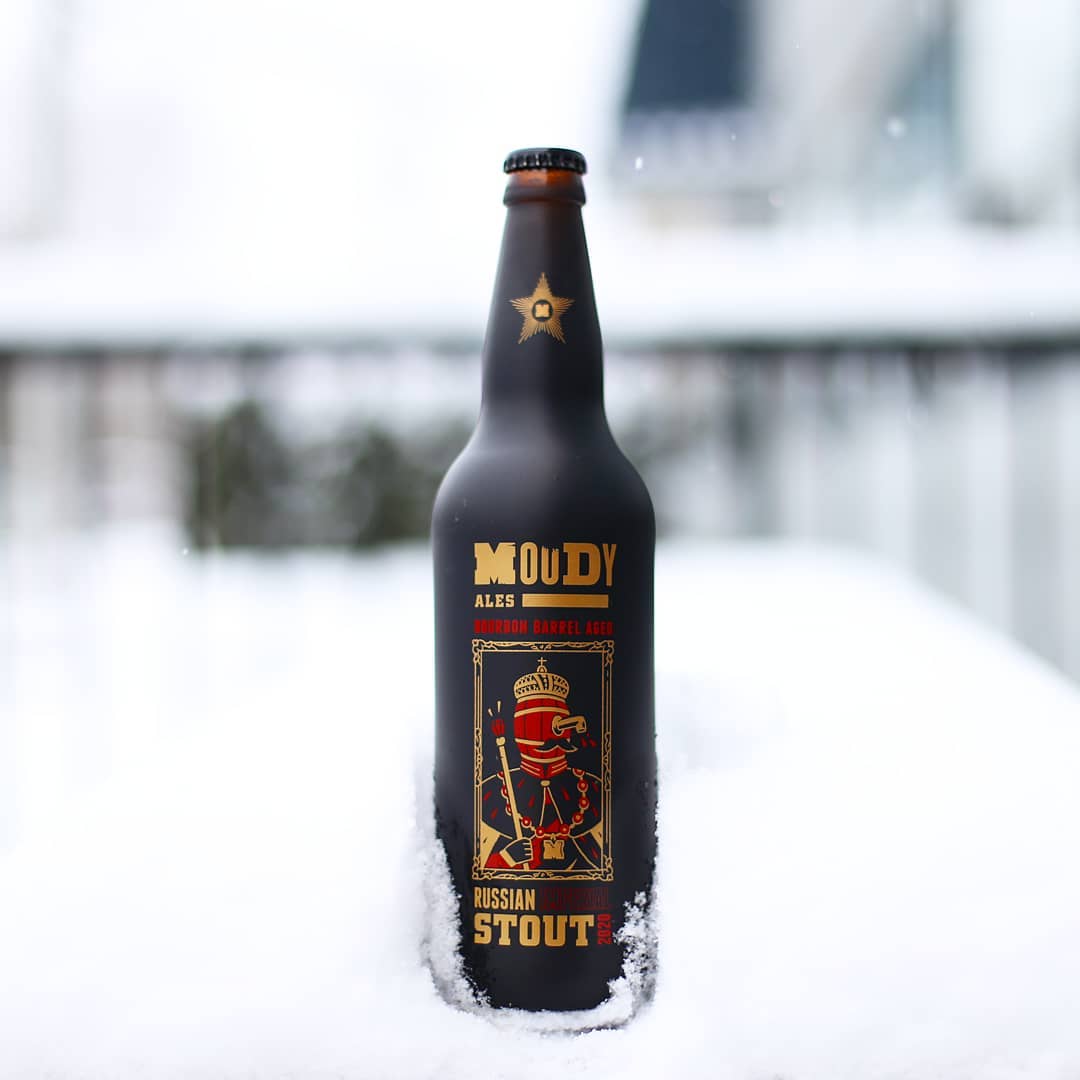 Moody Ales 2020 Bourbon Barrel Aged Russian Imperial Stout || ABV 11%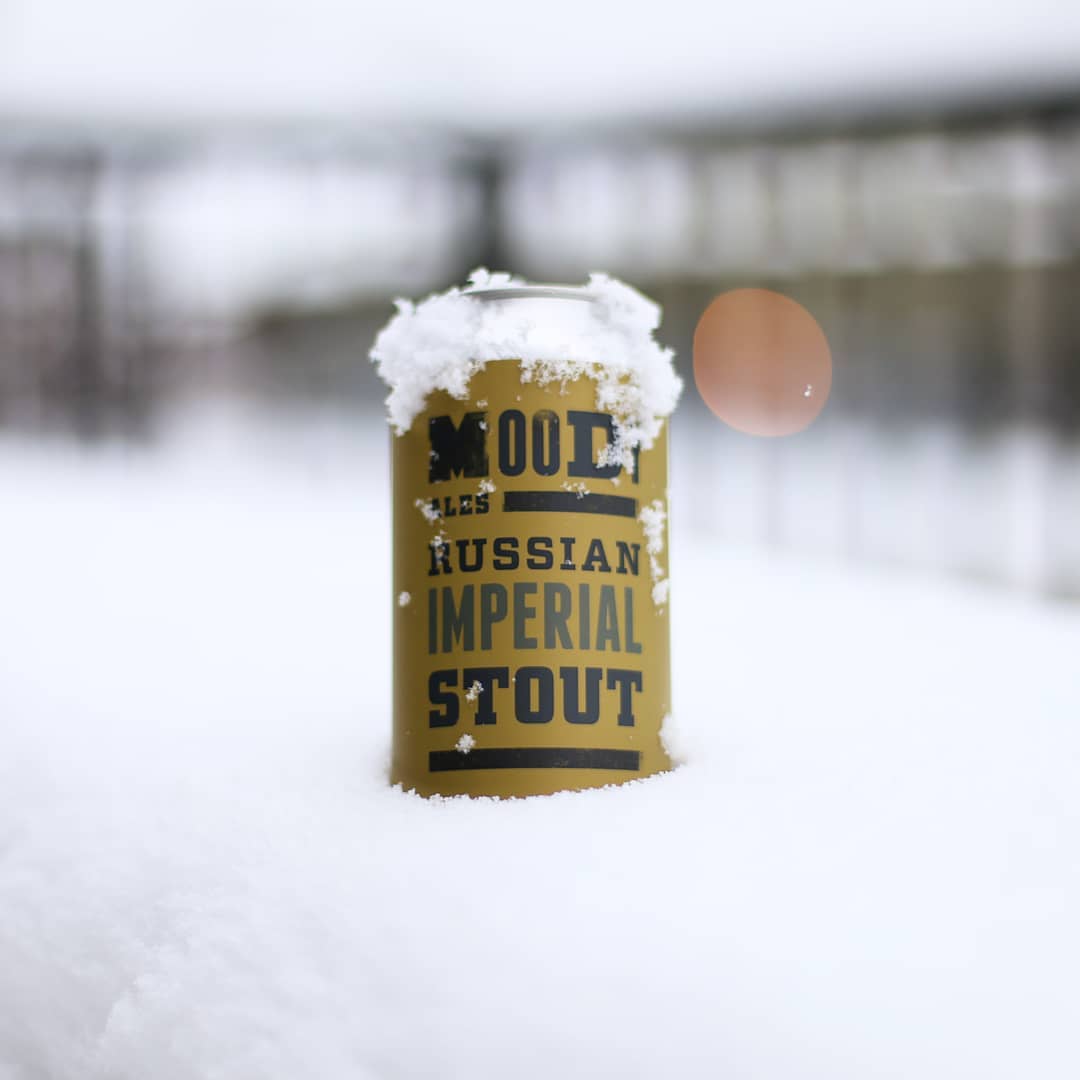 Moody Ales Russian Imperial Stout || ABV. 9%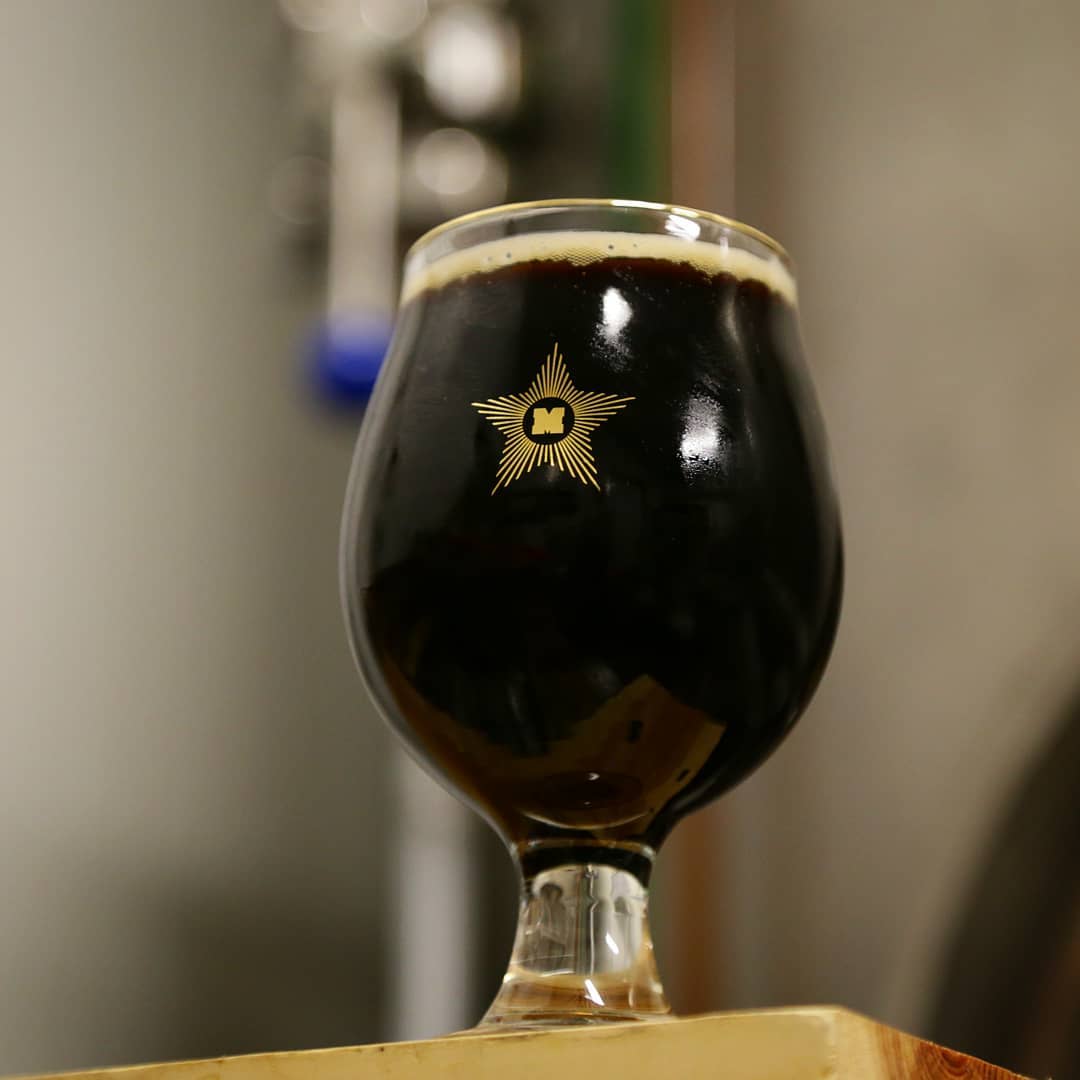 Moody Ales Gold Star "M" Glass @moodyales
Gold, Gold, All That Glitters is GOLD
We saw Gold everywhere in 2019. From small to large breweries, bottles to cans, captured with every technique imaginable. Metallic stocks? Check. Hot foil stamped? Check. Metallic inks? Check. Actual gold flakes? Check, check, check! Is it a luxury thing? An art deco re-run? Or do consumers just like shiny things? Who knows! What we do know is it works.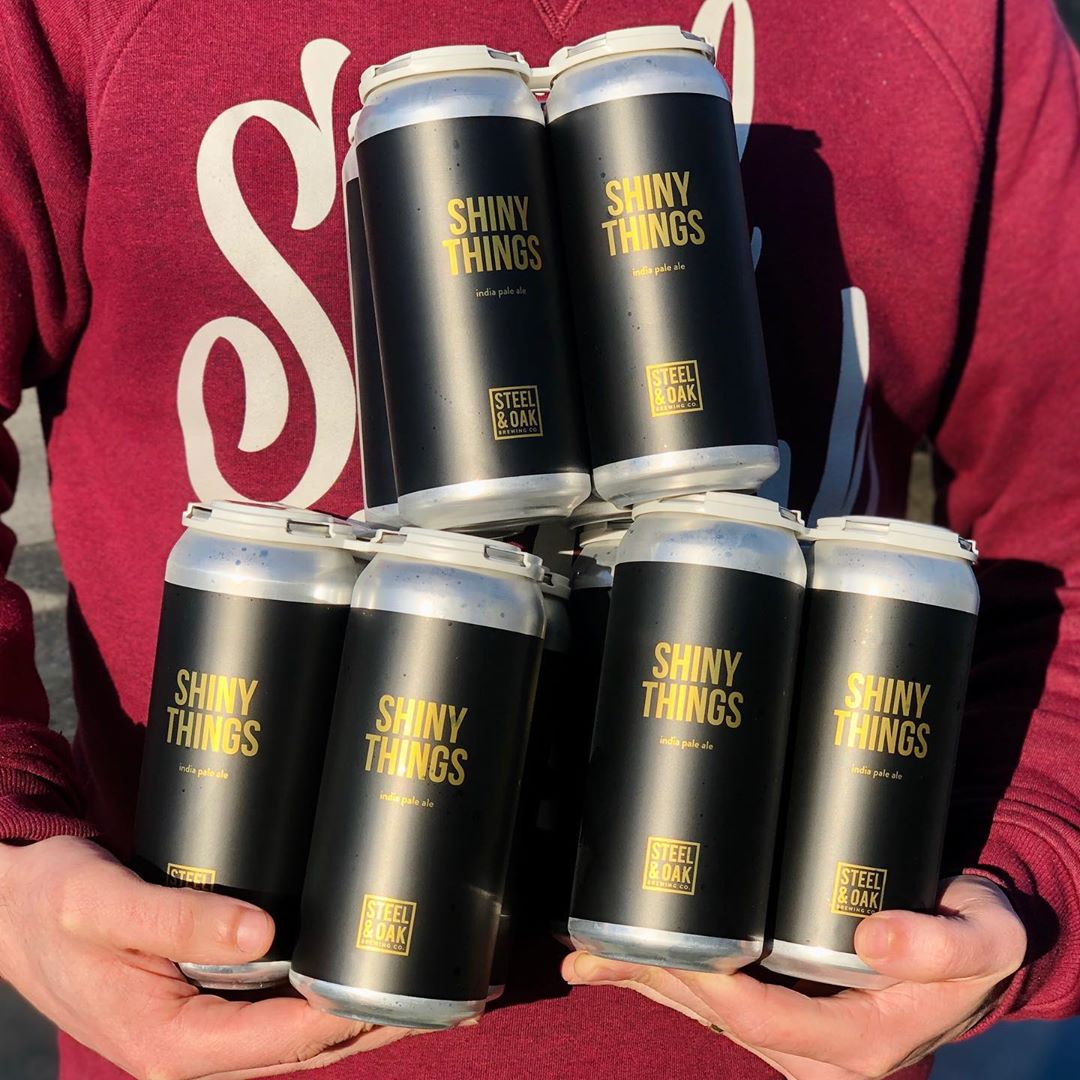 Steel & Oak Shiny Things IPA || ABV. 6% @steelandoak
Funky Format Changes
Form and size have always been drivers in beer. (Think about the return to stubbies, smaller cans for stronger beers, and without naming names, recall a particular plain Jane big guy with an infamous temperature dictated colour changing can. It didn't make the beer taste any better, but it sure did help sell it.)
We've heard rumblings of matte black cans making their way to the Western market this year. Paired with a custom die-cut and a minimal style label, we're predicting big waves and fresh feel on the shelves this year! Another way to increase the form factor beyond these provocative die cuts? Embossed textures like high build and embossing. Don't discount a sexy new bottle shape (or colour) with an enticing touch for its power to stand out in a big way on a shelf full of standards.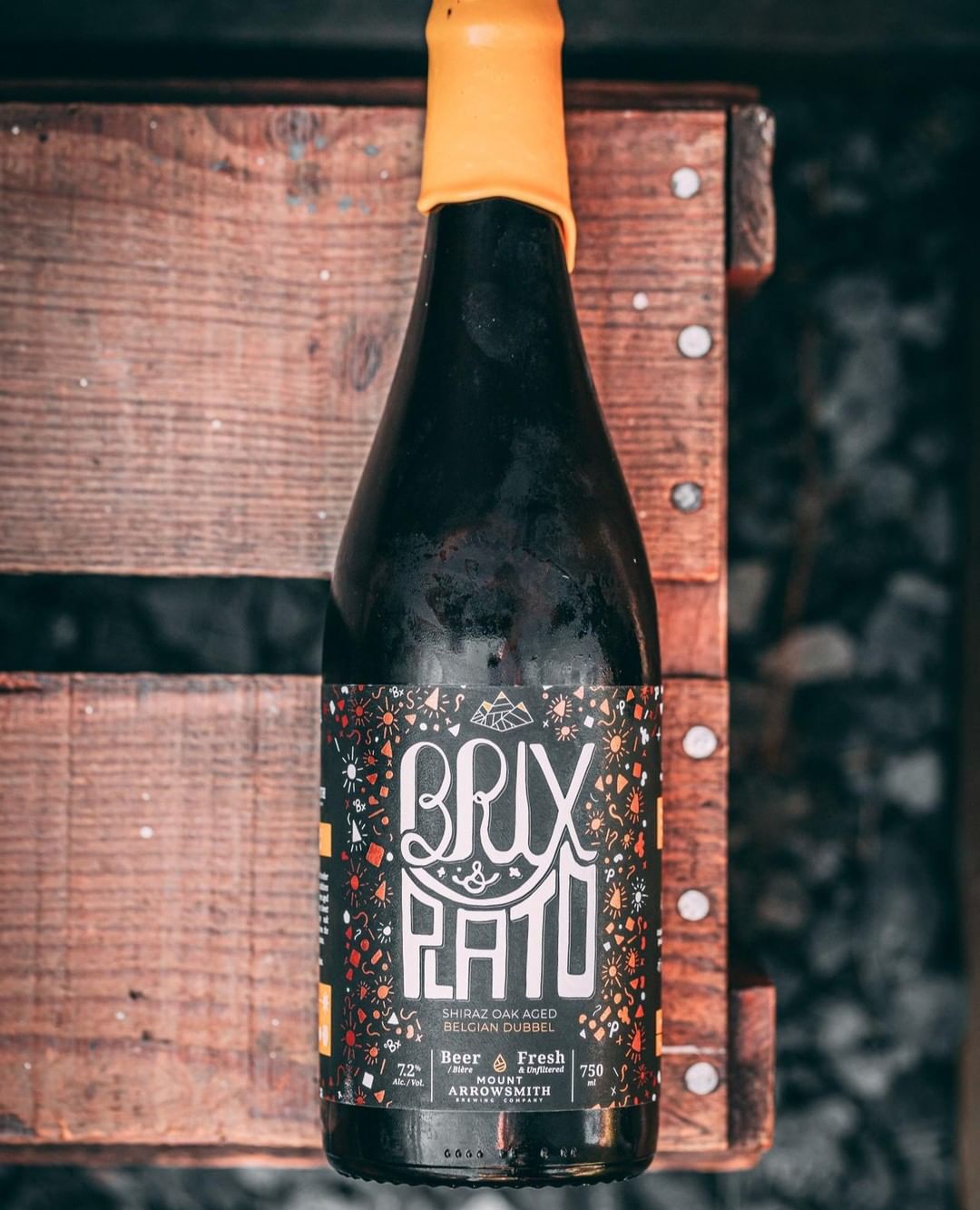 Mount Arrowsmith Brewing Brix & Plato Chocolate and Orange Belgian Dubbel || ABV. 7.2% @mabrewing
The number one beer label trend we're predicting for 2020? Easier ordering, organized, predictable ship dates, and better margins with our brand new craft beer label program.
Ready to be early on the trend? Click on to check it out!